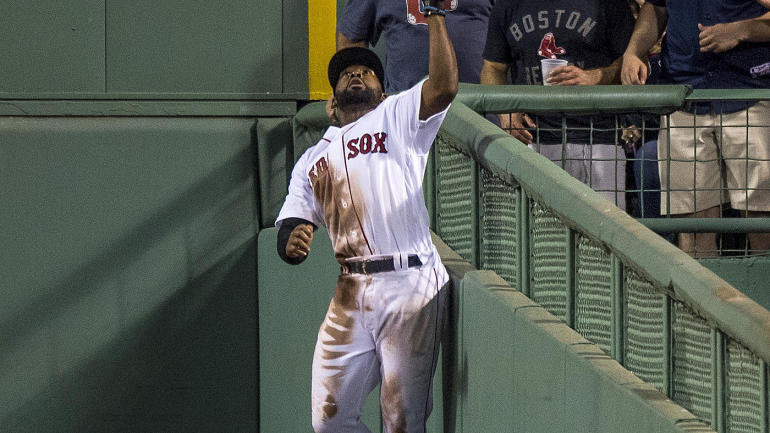 On a night when David Price showed Red Sox Nation why Dave Dombrowski gave him a 7-year, $217-million contract before the 2016 season, Jackie Bradley Jr. made the catch of the year to rob Aaron Judge of a home run and preserve a win for the Red Sox over the Yankees.
The Red Sox win earned them a split of the four-game series with the Yankees which allowed them to maintain their 3.5-game lead over the Bronx Bombers in the A.L. East. The Rays have now crept into second place, 3-games behind the Red Sox.
Price hurled eight shutout innings to raise his record to 5-2 and drop his ERA to 3.39. It was a stellar performance when his team needed him to be at his best. That has not been Price's strong suit in his 1.5-years in Boston but since missing the start of the season with an elbow injury, he has pitched very well and has given John Farrell a legitimate co-ace behind Chris Sale in the Red Sox rotation.
Farrell has to imagine Sale, Price, and Rick Porcello - who seems to be turning a corner after a poor start to the 2017 season - carrying his team to the A.L. East crown and a deep playoff run.
Of course, it's easy to imagine that type of production from your starters when they have Gold Glove defensive stars like Jackie Bradley Jr. taking the field every night.