A few days late but here are my thoughts from the Patriots-Broncos game:
1. The injury factor was why I never believed this team was going to match the 2007 team's feat of going 16-0 in the regular season. It was just a matter of time for the rash of injuries for the Patriots caught up to them when playing a good opponent and Sunday night proved to be the time for the team to lose because of that equation.
Unlike the 2007 team, this Patriots team will win the Super Bowl. Sunday night proved how mentally tough this team is and with the conservative expectation that they will be relatively healthy come January and February, that kind of mental toughness coupled with the end of the potential undefeated distraction is the reason why Tom Brady and Bill Belichick will celebrate their fifth Super Bowl title in February.
Brady wills this team into contention every week and with weapons like Rob Gronkowski, Julian Edelman, and Danny Amedola expected to be good to go for the playoffs - and with a championship caliber defense to boot - this team is still the favorite to hoist the Lombardi Trophy.
2. Gronkowski gave all of New England a major scare when he went down towards the end of the fourth quarter with what looked like a season-ending knee injury.
The news that he had no ligament damage or broken bones breathed life back into Patriot Nation.
The Patriots issued a report
- in conjunction with the Gronkowski family, an odd move for the notorious tight lipped Nixon-esque paranoid Belichick Patriots - that stated the All-World tight end has a bone bruise and sprain in the knee and will be evaluated on a weekly basis.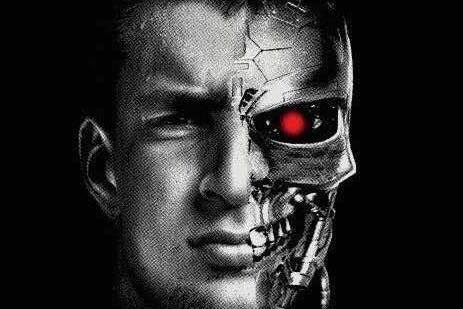 I don't expect Gronk will be back before the playoffs and have no fear if he does not appear in any of the five remaining regular season games as the image to the right, which Gronk posted via social media, tells you everything you need to know about his ability to return to the field for a run at the Super Bowl.
3. The Patriots defense continues to shine, even with Jamie Collins missing his fourth consecutive game and Dont'a Hightower leaving with a knee sprain of his own.
Belichick's Super Bowl teams have all had great defenses and while this unit may not have the name brand talent that the teams from 2001, 2003, 2004, and 2014 had, it is proving itself every week to be a worthy successor to those groups and, very likely, could have a Lombardi Trophy to call their own in the immediate future.
On to the Eagles.
***
I have already given my approval to the Red Sox historic 7-year, $217-million contract with David Price
. Now, after reading into the deal, I love it even more.
Price has a clause in the contract that allows him to become a free agent after the 2018 season. Similar deals have been done recently by top pitchers like CC Sabathia with the Yankees and Zack Greinke with the Dodgers.
This is great news for the Red Sox, as long as they are fiscally responsible come the winter of 2018. I know that the phrase "fiscally responsible" is not usually associated with the Red Sox but please, bear with me through this point.
The Red Sox now have Price for what should be the prime years of his contract. It is reasonable to assume that, if he's relatively healthy (I know, no sure thing), Price will continue to be an elite pitcher in 2016, 2017, and 2018.
If Price is great those years, it greatly increases the odds of the Red Sox becoming a consistent contender in the A.L. again and of adding another championship.
Price will look to cash in on that individual, and team, success by opting out of the deal and looking to sign one more mega-deal.
Maybe the Red Sox will pony up to keep Price at that time. But maybe, just maybe, they'll be fiscally responsible and allow Price to seek his last fortune elsewhere as he enters his mid-30's and those resources can be used to tie up the team's homegrown stars, like Xander Bogaerts and Mookie Betts, to the big contracts they are likely to have earned by that time.
It's just another reason to love the investment that the Red Sox made in Price.
***
You're crazy if you don't tune in to watch the Celtics take on old friend Rajon Rondo and the Kings in a game that is being played in Mexico City.
Rondo currently plays in Sacramento with the object of TheBostonInsider's affection, DeMarcus Cousins. If you've visited this outpost of the internet before you know of my love for Cousins. With no guarantee that they first round pick coming to the Celtics for the 2016 draft will be first overall - meaning a decade or more of
Ben Simmons
in Boston - I still hold out hope that Danny Ainge will build a package around that Nets draft pick to get Cousins into a Celtics uniform.
***
Enjoy Rondo's triple-double tonight.