Growing up a Red Sox fan in the early 1990's was often frustrating. After being swept in the 1990 ALCS by the Oakland A's, the Sox entered a playoff drought that lasted until 1995. As Wade Boggs and Roger Clemens were fading as stars and, as it turns out, getting ready to move on from Boston and Mo Vaughn wasn't quite in his MVP prime, the years from 1991-94 were dismal to watch.
Like many other young Red Sox fans, I was forced to turn to other stars around the league to truly enjoy what baseball greatness looked like in those years when Fenway Park was usually less than half full and
Scott Cooper was representing us in the All-Star Game
.
While I enjoyed watching stars like Barry Bonds, Cal Ripken Jr., and Joe Carter, the best of the best for me was Seattle's Ken Griffey Jr.
I loved watching Griffey's smooth yet powerful left handed swing, his ability to catch balls in center field that seemed like sure doubles or home runs, and the youthful enthusiasm that he displayed long after he was a young player.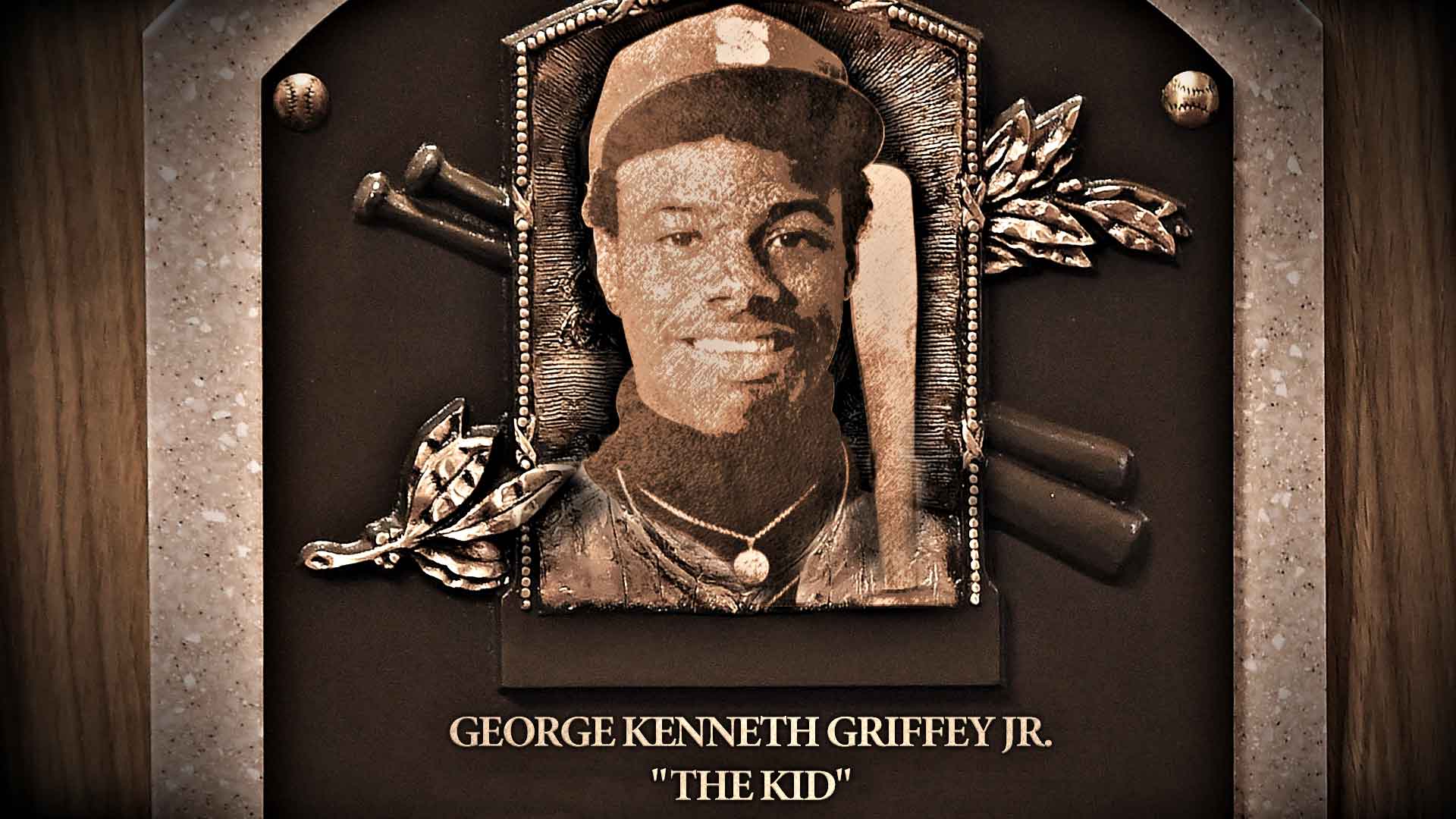 Like countless other young baseball fans across America, my youth was spent enjoying all that Junior Griffey brought to the game of baseball.
The fact that he's entering the Baseball Hall of Fame this weekend is just another sign, like the Kia Sedona that I'm picking up this afternoon, that my childhood is officially over. Griffey will be joined in Cooperstown by Mike Piazza, another favorite from my youth, as well as the
Boston Globe's Dan Shaughnessy, who is this year's recipient of the Spink Award
.
Griffey's statistics and accomplishments should speak for themselves but I'll post them anyways.
630 career home runs. 1836 RBI. 2781 hits. 13 All-Star Games. A.L. MVP in 2007. All-Star Game MVP in 1992. N.L. Comeback Player of the Year in 2005. 10 Gold Gloves. 7 Silver Sluggers.
Griffey was more than statistics and awards. His talents were matched by his passion for the game of baseball and in the 1990's there was no player more popular than the center fielder for the Seattle Mariners.
His career got sidetracked in February 2000, a year before he became a free agent, when he was traded by the Mariners to his hometown Cincinnati Reds in a package that included future All-Star Mike Cameron. The Mariners traded him after Griffey rejected an 8-year, $148-million contract and stated his desire to leave Seattle.
Sadly, Griffey was never the same player with the Reds that he was with the Mariners. Once baseball became a business for him, the magic that he played with in the '90's disappeared.
Regardless of his nine years in Cincinnati, Griffey goes down as an all-time great. Unlike the other stars of his generation, he was never associated with the performance-enhancing drugs. That's a major part of the reason why he has beat out Bonds, Clemens, and many others to immortality in Cooperstown.
On Sunday I will be behind the bar at the Baseball Tavern in the shadows of Fenway Park. I'll probably drive to work in my new minivan. The Red Sox game will be on many of our televisions but rest assured that the television with the sound will be turned to Griffey's induction speech.
At least as my childhood officially dies, I'll be able to relive the wonderful talent that was Ken Griffey Jr.